Out-of-the-box Typing Tips #1: Supercalifragilisticexpialidocious
We all know that we start typing and keyboarding with F and J, we add the space bar, then add D and K. We toggle between the letters we know and eventually start to string together real words. Beyond FJDK, our team has come together to share their tips to shake things up in front of the keyboard.
Supercalifragilisticexpialidocious: 1 word, 34 key taps, 16 unique letters
This tip comes from one of our team members who feel that loose fingers and comfort with the keyboard layout make all the difference. She started using "supercalifragilisticexpialidocious" as her practice word to do her finger stretches. With one word, albeit the longest English word, she feels that it gives her fingers to get their bearings.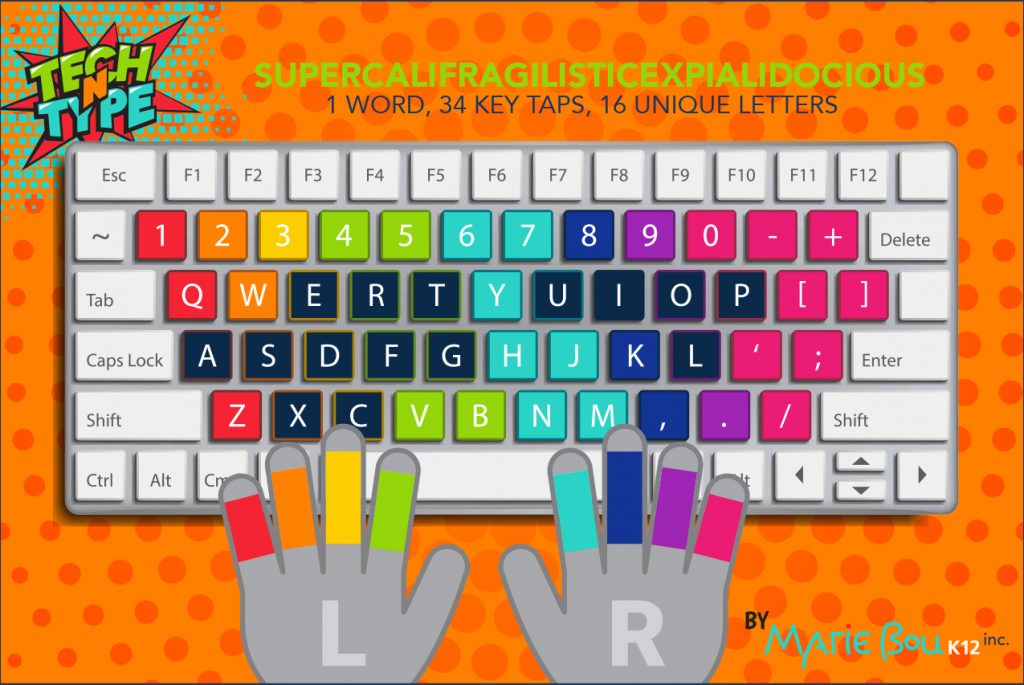 Her goal was simple: to find one word that would touch as many keys as possible and cover as much of the span of the keyboard as possible. She intentionally wanted to diversify the letters to get her fingers moving, not necessarily to get the least used letters in English, JQXZ, or the most commonly used letters e, t, a, i, o, n, s, h, and r, however, it's the finger movement and challenging specific trouble keys for her that makes Supercalifragilisticexpialidocious work for her. 
Supercalifragilisticexpialidocious might not be the word for everyone, but we guarantee you can find the right word for your finger warm-up!
Keep the letter combinations different from the specific words you type, use the notes on the bottom row that get ignored a lot, and find something fun!
From our team to yours,
Happy typing!
TechNType Team