Looking to grow your opportunities?
We are seeking part-time teachers, tech directors that can't get enough, or retired teachers who miss contributing to educating our future! If you like technology, are organized, self-motivated, proactive, and enjoy working from home on your own terms, this opportunity may be for you!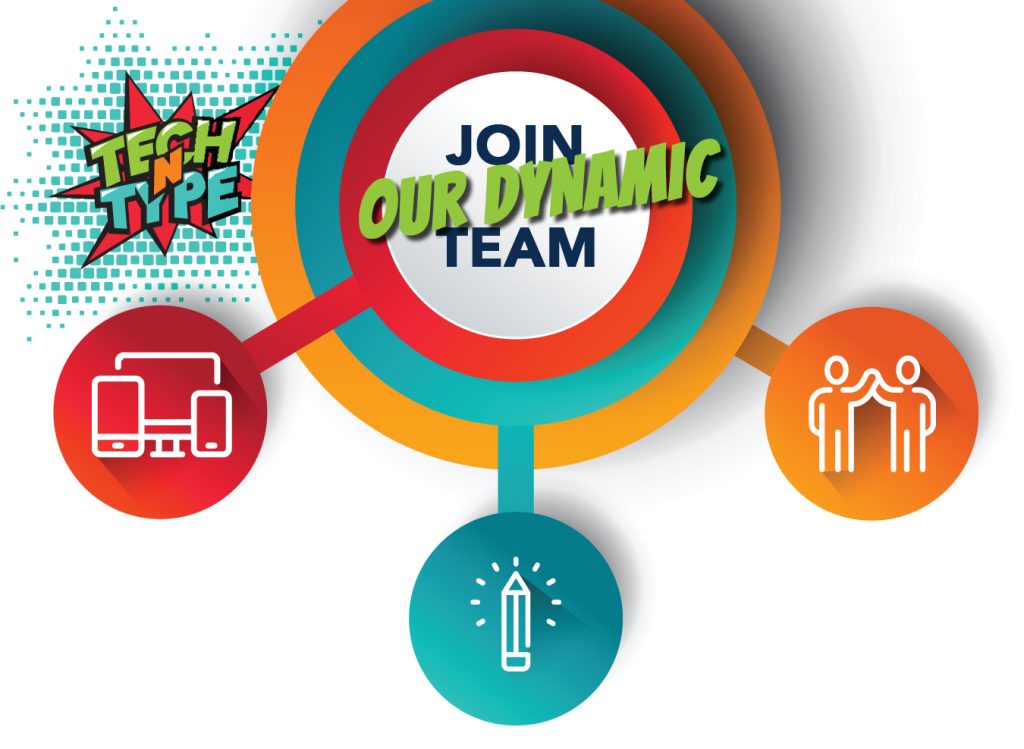 Social Media Specialist

$

100

TechNType is looking for the right individual to manage our social media platforms and create posts that foster ongoing engagement by promoting tips and other helpful information about the educational value of keyboarding and STEM programs. If you're a teacher who works in STEM, IT, or curriculum, have a successful experience with social media, and an understanding of the workings of LinkedIn, Twitter, Instagram, FB, and TikTok, we want to hear from you!
This is a part-time role featuring remote work at a competitive wage.
Contact marie@mariebouk12.com
Content Creator

$

100

This role requires experience in the classroom, extensive knowledge of the importance of keyboarding, and good writing and presentation skills.
This is a per contract role featuring remote work at a competitive wage.
On-The-Road Sales Representative

$

100

This role requires a background in education and technology. Sales experience is helpful, while hard work, determination, and enthusiasm are a must!
This is a part or fulltime role featuring a highly competitive commission plan plus expenses.